Some Pictures worth publishing:
Chris on Dune 7, Note the People and vehicles at the Bottom.
Suffice to say, It's a Looong way Up.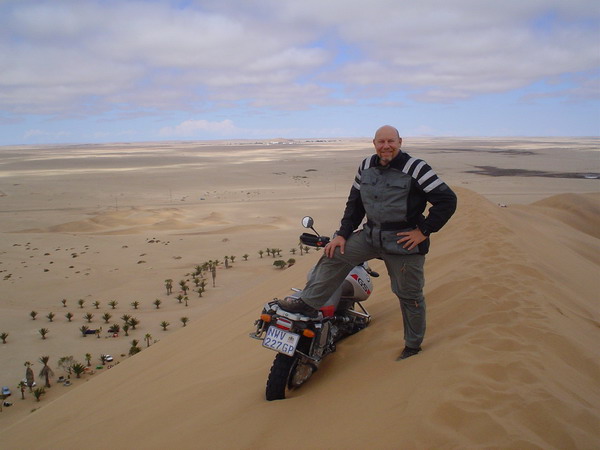 Ok, Ok, the Orange Crush also made it to the top: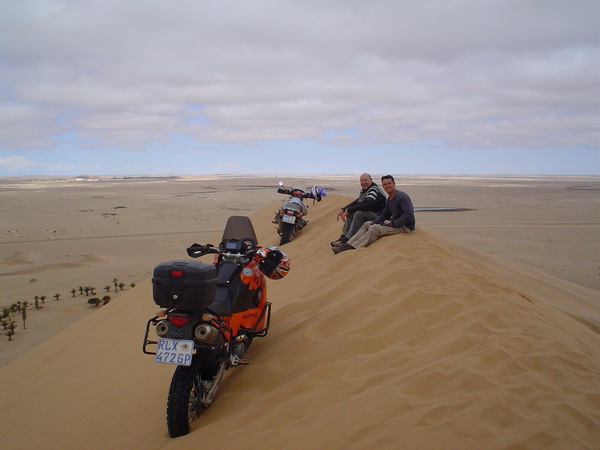 Taking a break, (That grin says it all : "How the hell to we get back down")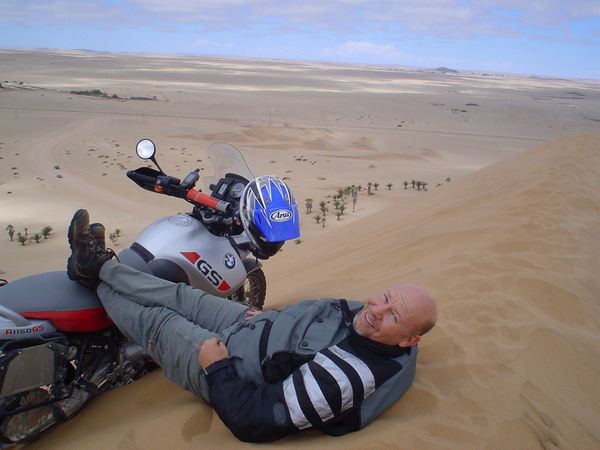 Some more pictures of GS's in sand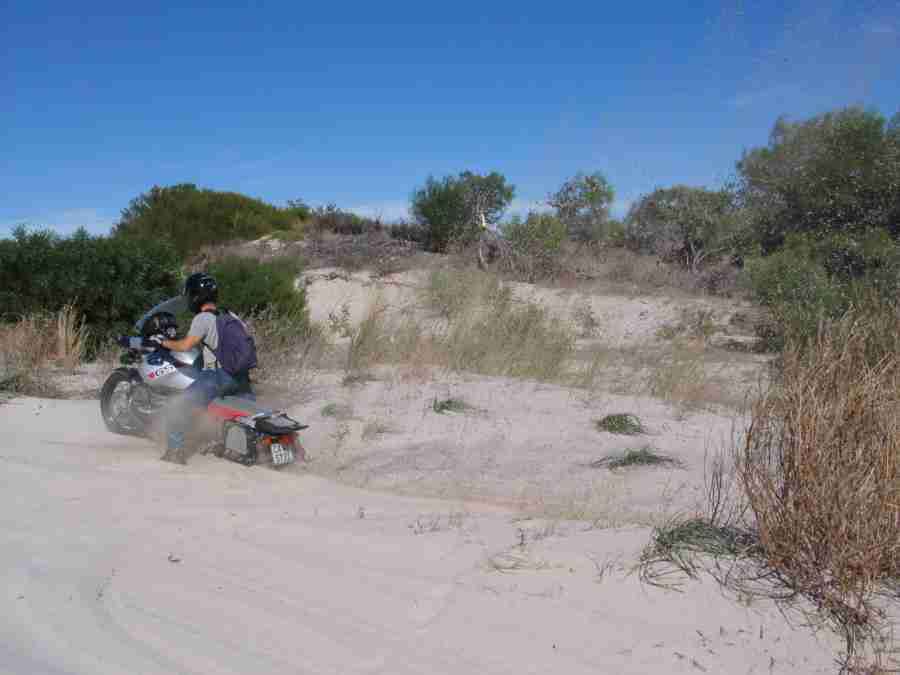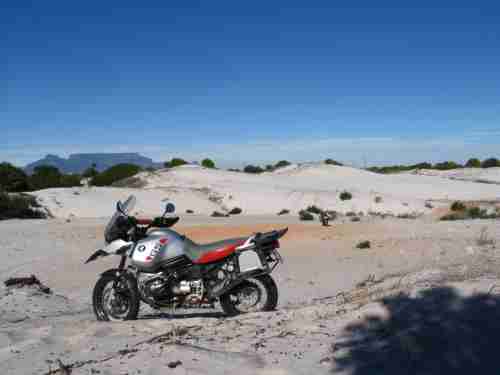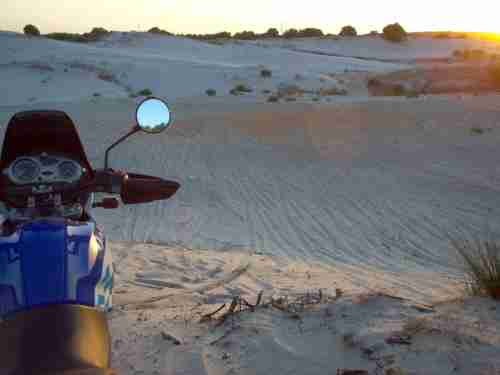 Baviaans Kloof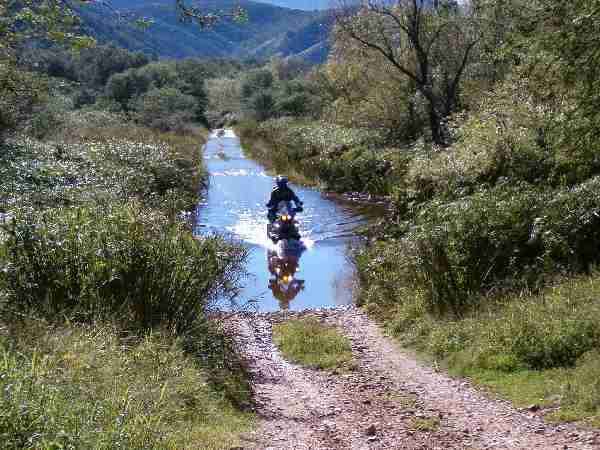 A nice loooong water crossing with beautiful round rocks at the bottom.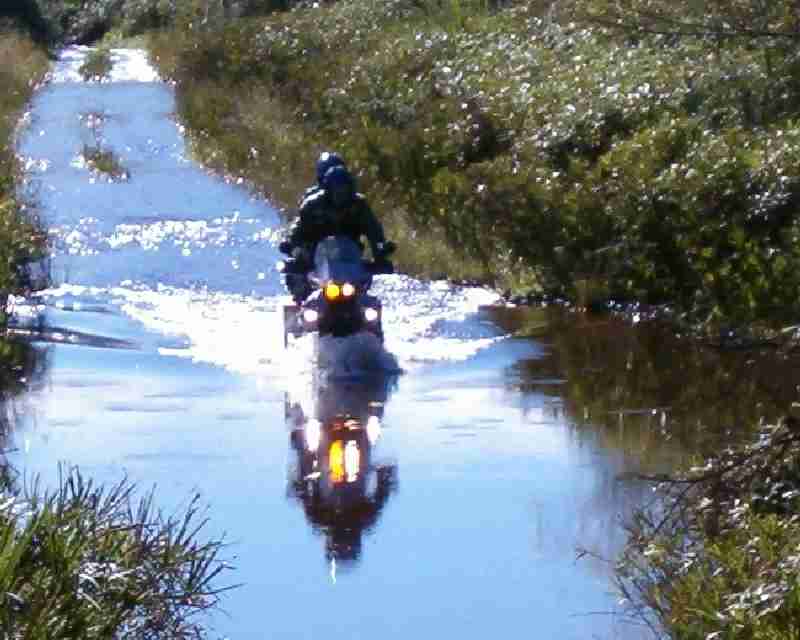 Lesotho 05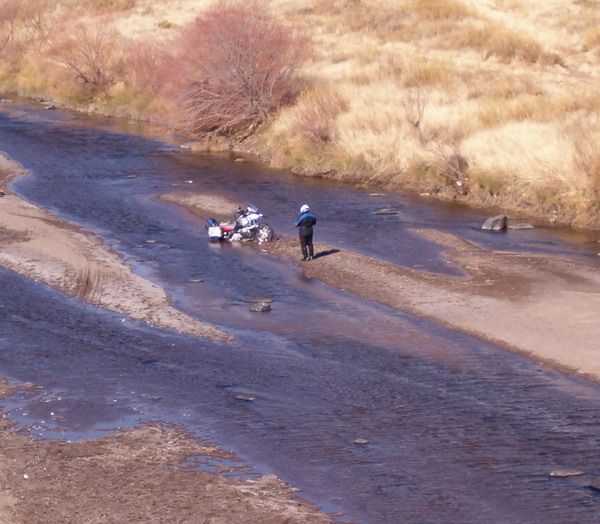 Oops, A pig in trouble, I see..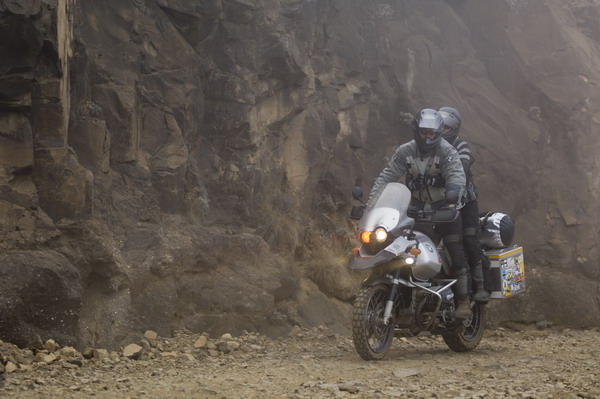 Sani Pass.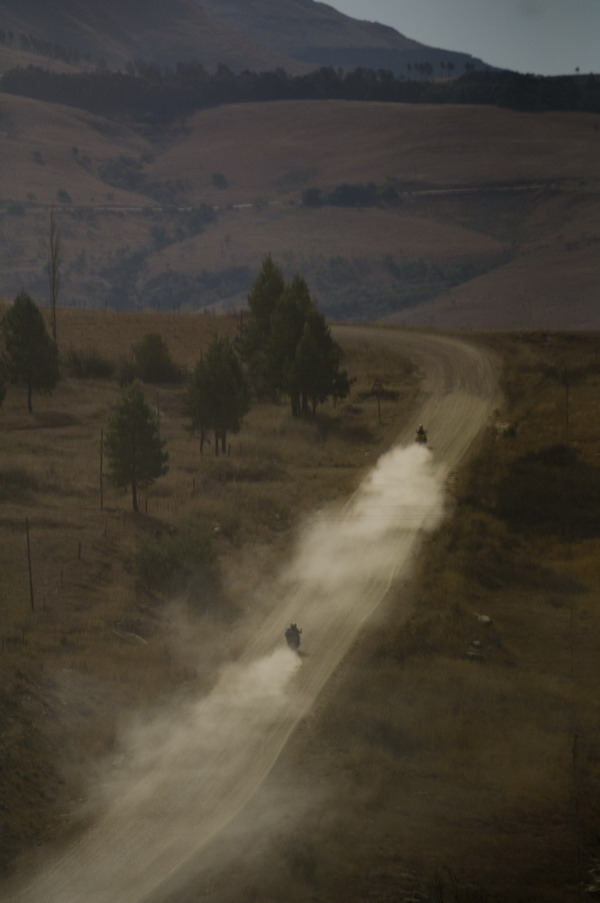 Nottingham Rd, KZN, RSA.